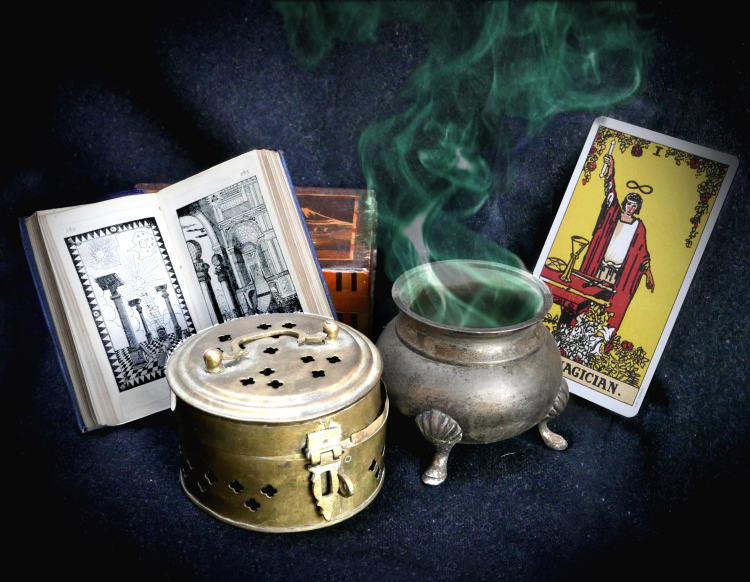 The Fool comes upon a tent. Inside is a strange man who is fingering through a book of mysterious pictures.
He looks up.
Before The Fool can utter a word the magician encourages him to continue the journey. He tells him all things are possible and, as if to prove it, produces a dove from within his gold-braided velvet jacket.
A sweet-smelling green smoke begins to curl up from a small urn in front of him.
The Fool cannot work out whether this is trickery or magic.