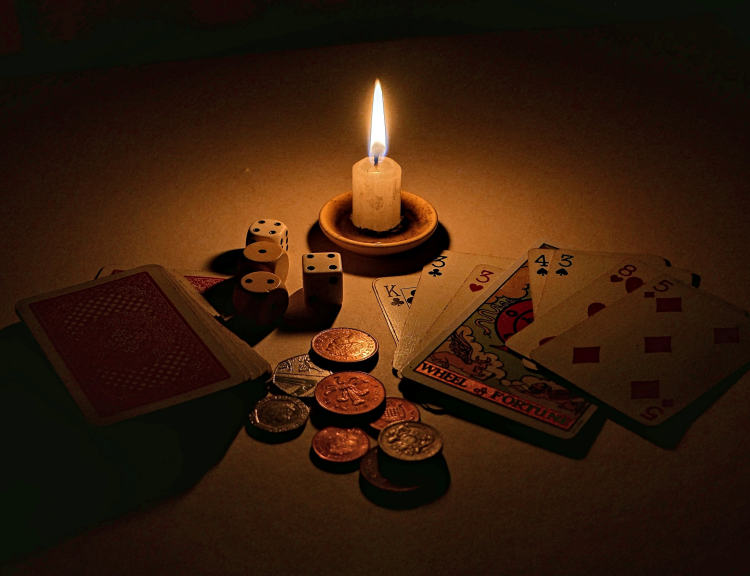 The Hermit invites The Fool to share his evening meal and reveals that it had been his good fortune after years of wandering to have stumbled on this cottage with its magic spring.
He declares himself happier than he had been in his whole previous life and maintains that it has not been a matter of choice. His fate has been determined purely by chance.
He looks at The Fool with a penetrating gaze and tells him that he too will experience luck that might be good - or bad.
Despite all appearances, endeavours and protestations - pure chance rolls the dice that determine destiny.