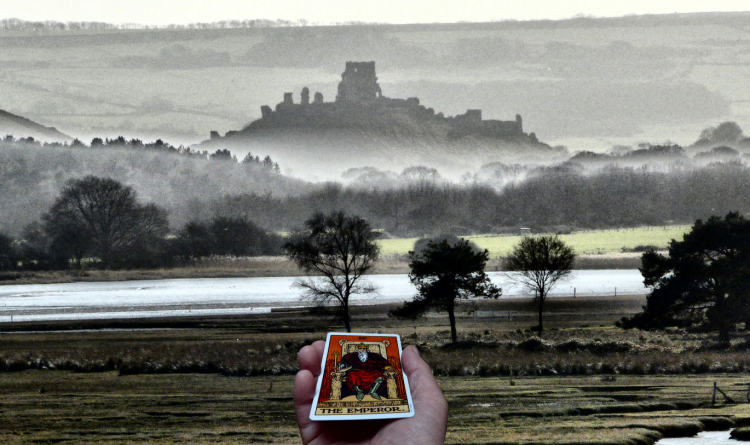 The Fool reaches the edge of the wood in the late afternoon and is confronted by the sight of a distant castle that has guarded the valley for hundreds of years.
Two uniformed men bar his way.
They are servants of the Emperor and demand payment if he is to pass. But he has no money and pleads to be excused the toll.
They refuse, saying that an exception for one would be an exception for all and their master would severely punish anybody ignoring his laws.
The Fool must find another way.