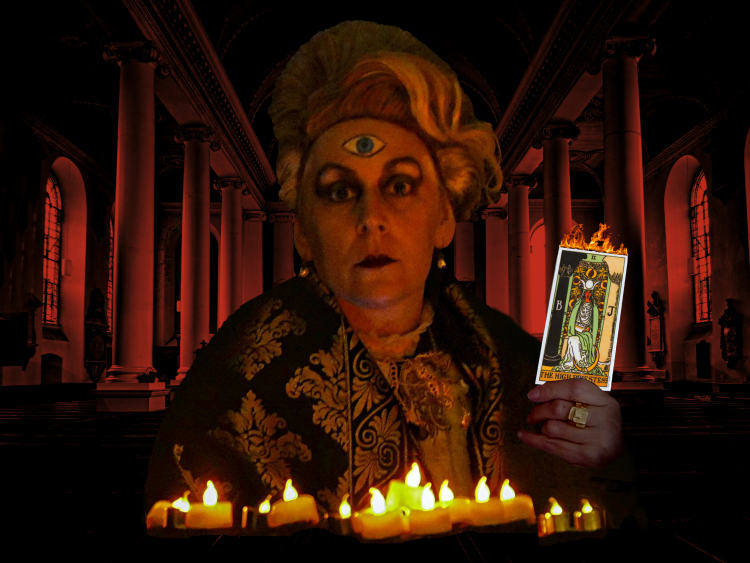 Marble pillars glimmer in the dusk and The Fool walks between them to enter a temple.
Behind a row of candles stands a stately woman who looks at him with a searing gaze that seems to penetrate his very soul.
She seems to know and understand everything .
She offers him wise counsel with which he cannot disagree.
He must continue with care. And painstakingly weigh up everything that presents itself.