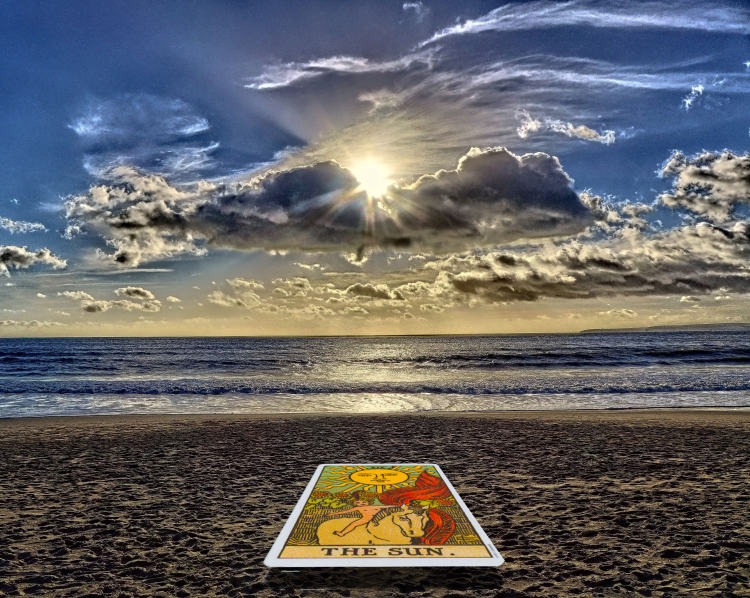 Warm sunrays ease The Fool from his slumbers.
The cliff looks completely different now.
He can see an easy path down to the beach below. And from there it would be possible to walk along the shore in either direction.
The sun has turned doubt and failure to certainty and success.
He can now happily continue.