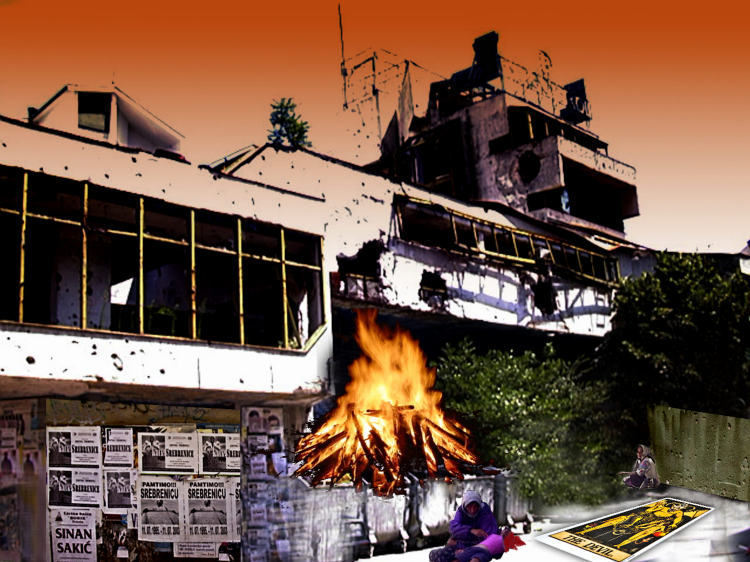 The Fool's tranquil meditations are violently disrupted one night when he suffers a terrible nightmare.
He finds himself in a town in a foreign country. Around him are bombed and blasted buildings.
There are explosions in the distance and fire amid the wreckage. The air is heavy with the stench of burning.
Screams echo from wall to wall.
In front of him a mother nurses a dying child. She looks up at him and gasps, "The devil hides in belief. See what he has done. "
The Fool concludes that he must pursue knowledge and wisdom.