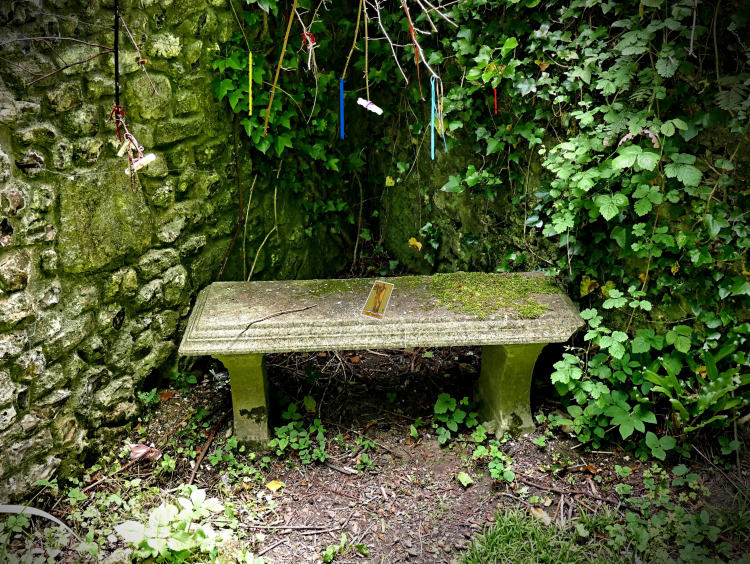 Out once more in the open country, The Fool finds himself beside a tumbledown hovel with a spring of fresh water from which he slakes his thirst.
He assumes the spring must have magic properties because there are messages and coloured ribbons dangling from the bushes around it.
He notices an old man hunched on a stone bench.
The man declares that he is, like The Fool, engaged in a lonely search for truth.
The Fool expresses surprise because he did not know that this was his purpose.
"Look within", says the Hermit. "Look within".