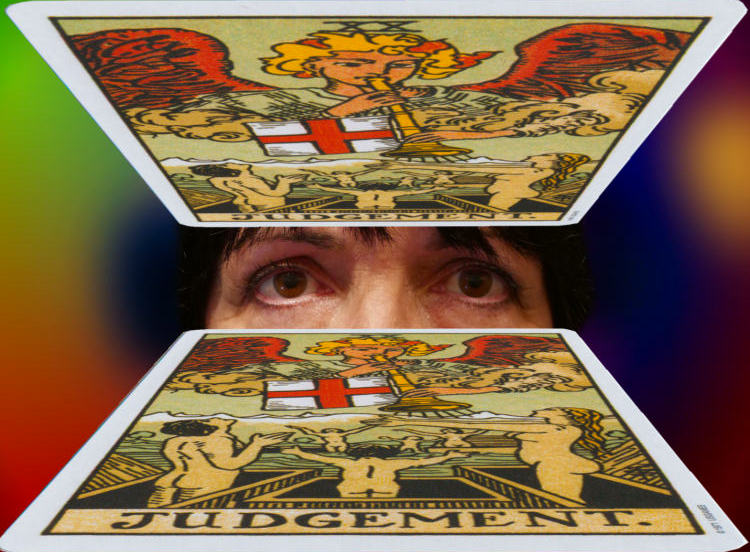 The Fool smiles as he walks with a premonition that his journey will soon be at an end.
How would he judge it? What will he have learned? Was he the judge - or was he the judged?
The journey has taught him that certainty was rare and even wise judgement could be coloured.
Dreams and reality could swap places and assume each other's role.
The people he had met along the way had seemed generally well meaning.
But even so they may have given him unwise counsel.